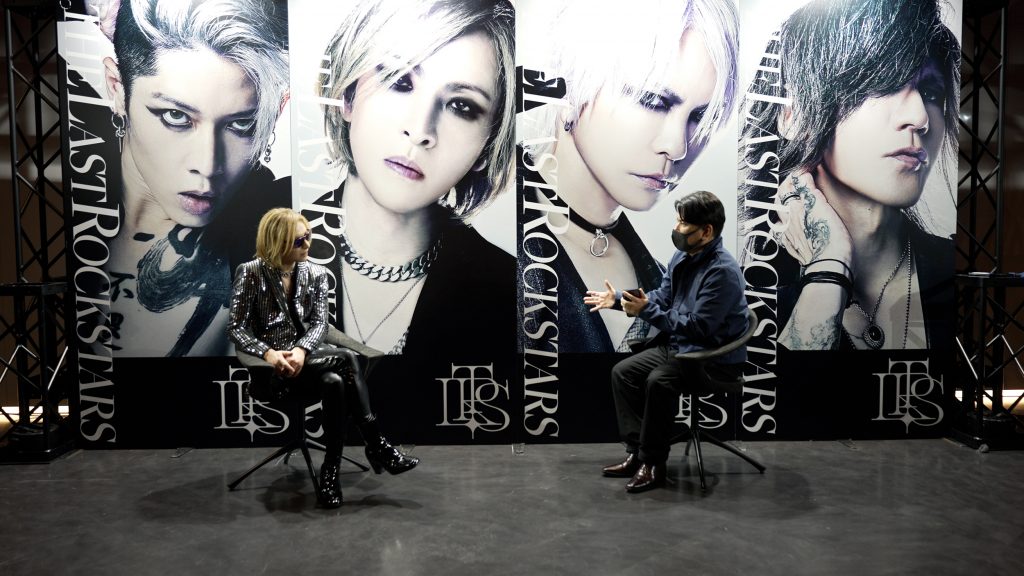 BOUT. 312 (English Ver.)
 [THE LAST ROCKSTARS]  YOSHIKI
Moving forward to the US tour!
In November 2022, YOSHIKI, HYDE, SUGIZO and MIYAVI, four major forces from Japan's rock scene, announce their new star-studded band THE LAST ROCKSTARS.
On January 30, they performed their debut tour "THE LAST ROCKSTARS Live Debut 2023," in Japan. After the show, I interviewed YOSHIKI at the Tokyo Garden Theater. (Interviewer: Yoshiaki Takahashi)
It was great stage.
YOSHIKI The fans were excited, and most of all, it was great to see their smiling faces.
Perhaps because it was the last day of the Japan tour, the turnout was even more fantastic than usual, and even you must have felt a sense of accomplishment.
YOSHIKI I've been saying for a while now that every time I do a show, I do it with the feeling that "this show is my last show".
The reason for forming the band was HYDE's desire to show YOSHIKI's drum playing on stage as much as possible, and he wanted to let YOSHIKI do what he wanted but could not.
YOSHIKI I am honored. I am honored that many great rock stars think of me that way. I want to make everyone feel happy that we did this together.
The aura of the four of us lined up in a row was exhilarating. All the members were from the main cast, so it was a very luxurious space, and at the same time, I was worried that each character might clash as a band, but surprisingly, they were in perfect harmony with each other. Was there anything that you, as the band leader, had in mind to bring out the individuality of each member?
YOSHIKI No, I am a leader in many ways, but everyone else is taking the lead, or rather, I am just a bit of a selfish leader (laughs). I don't know how much time we have left as musicians and artists, but I want to devote myself to what I enjoy doing. I want to save myself for things that I enjoy. I want them to think that I am happy to be working with them, and I want to feel the same way.
Do you feel differently about X JAPAN and THE LAST ROCKSTARS?
YOSHIKI Hmmm, Great question (laughs). I always give my all, no matter where I perform. I want the audience to enjoy and be moved by my performance, so whether I am performing solo, with X JAPAN, or with THE LAST ROCKSTARS, my feelings are the same. I want to give more than I must everyone who shares the stage with me. That's all I can do.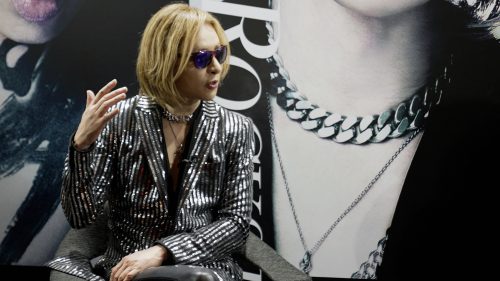 When you restart X JAPAN again, will this experience affect you?
YOSHIKI I am curious to know how much time I have left as an artist… I have a bomb in my neck, so I don't really know, but I don't think about that too much… well, I live this moment to the fullest. That's all I can say.
People think only about tomorrow, and sometimes I wonder if they live in the present moment. Of course, tomorrow is necessary, one year from now and 10 years from now. But how to live this moment to the fullest Life is a repetition of this. It would help if you did not sacrifice yourself for tomorrow and should not offer yourself now for the past. Living each moment to the fullest is the way to express my gratitude to everyone.
I understand. Finally, you are coming into the LA and NY tours. Fans in North America, they are looking forward to it, but is there any difference in your feeling from the concerts in Japan?
YOSHIKI I have lived in Los Angeles for the longest time, but it doesn't matter where I am. No matter where we are, we always give the best of ourselves that we have. That is true for SUGIZO, HYDE, MIYAVI, and everyone else. When we play music, we connect each other.
This is the sixth time I have interviewed you, and…every time, I wonder which of you is the real YOSHIKI, the gentle YOSHIKI or the fierce YOSHIKI on stage? (Laughs)
YOSHIKI Haha. Both, yes (laughs). I have so much energy that I can't even contain it, yes…so much sadness and pain, so many things. …I'm sure it will explode on stage, yes.
Lastly, please message your fans waiting for you in LA and NY.
YOSHIKI I I am looking forward to seeing you guys! I am still determining how far we can go in breaking down barriers, but we will do our best to make it to the world stage.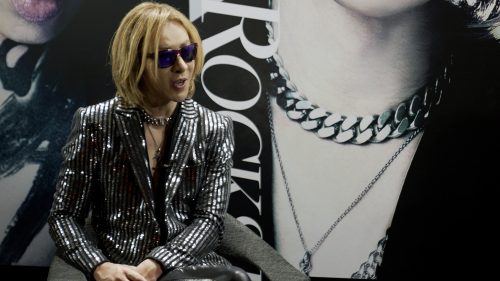 「THE LAST ROCKSTARS (Paris Mix)」Music Video
US Tour supported by LIVE NATION
2023/2/3(Fri) NY Hammerstein Ballroom Door 7:00 PM Start 8:00 PM ※Additional Day
2023/2/4(Sat) NY Hammerstein Ballroom Door 7:00 PM Start 8:00 PM
2023/2/10(Fri) LA Hollywood Palladium Door 7:00 PM Start 8:00 PM
〈Ticket Info〉
@ Ticketmaster.com
www.ticketmaster.com/the-last-rockstars-live-debut-2023-new-york-new-york-02-03-2023/event/00005D8696D91717
〈Live Streaming〉
Live streaming live to the world via Veeps platform (except China, Russia and Japan)
Click here for tickets to watch the February 10 LA performance streaming
〈「THE LAST ROCKSTARS」〉
THE LAST ROCKSTARS is a rock band comprised of four living legends who have each made their mark on Japan's rock history. YOSHIKI (X JAPAN), HYDE (L'Arc-en-Ciel, VAMPS), SUGIZO (LUNA SEA, X JAPAN) and MIYAVI – these four reigning stars are here to take on the world with a shared vision to be THE LAST ROCKSTARS.
●THE LAST ROCKSTARS Official Site
●THE LAST ROCKSTARS Preview "THE LAST ROCKSTARS" & "PSYCHO LOVE" Debut Singles
〈Related Links〉
YOSHIKI Official Site
HYDE Official Site
SUGIZO Official Site
MIYAVI Official Site
◇ ◇ ◇
〈interviewer〉
Yoshiaki Takahashi
Born on September 8, 1973. Born in Okayama Prefecture. As an interviewer for "New York BIZ," he has interviewed more than 1,000 celebrities, including U.S. presidents, major leaguers, Hollywood stars, athletes, musicians, idols, politicians, and businessmen. He has conducted interviews on the front lines of the world and delivers the living words of successful people. He also gives lectures to companies and individuals who want to expand their business overseas, and coordinates events for companies wishing to expand their business to New York. He is the author of "Buki wa hashirinagara hiroe", "8 Success laws taugh ty by 1000 people who challenged New York".